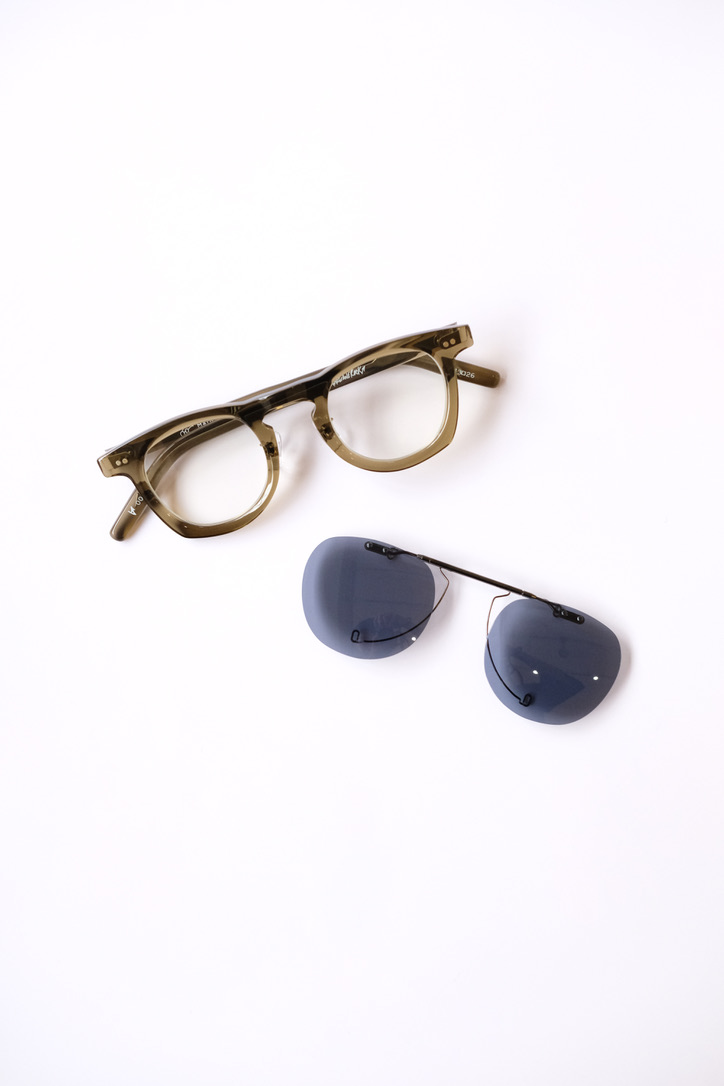 Clip-on sunglasses for MEGANE ROCK
折角堂では定番となりました、MEGANEROCK用のクリップオンサングラス。
改めて商品の特徴をお伝えさせて頂きますので、興味のある方は一度ご覧になってください。
眼鏡は持っているけどサングラスは持っていない。
度の入ったサングラスだと掛け替えるのが面倒くさい。
そんな方にオススメしたい、折角堂がオリジナルで製作をしているMEGANEROCK用のクリップオンサングラス。
MEGANEROCKの各モデルに最適なサイズとなるよう調整をしています。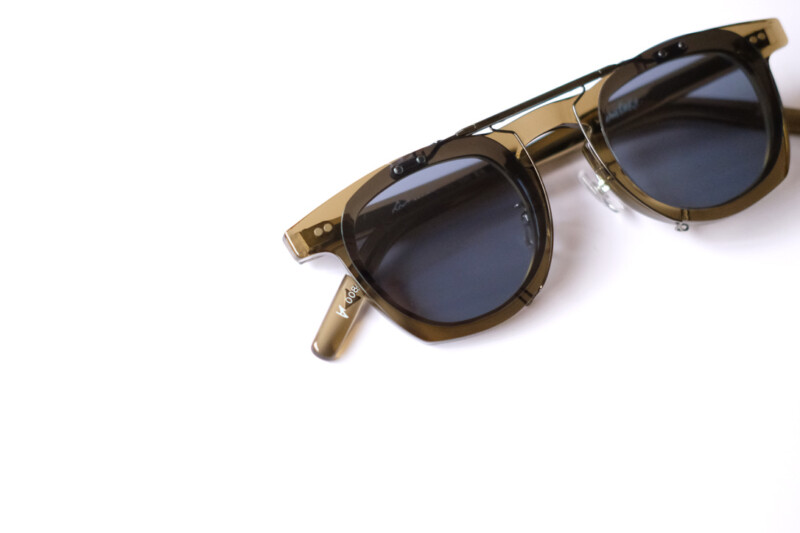 レンズは偏光レンズという特殊なものを使用しており、道路や水面などの照り返しを防ぎ、ドライブや釣り、アウトドアでも活躍します。
着脱もすぐに可能かつ跳ね上げ式になっており、眼鏡としてメインで使用している方に便利に使って頂けます。
そして何より、MEGANEROCKのデザインを邪魔しないサイズ感に仕上げており、使用感はそのままに、ファッション的な使用も従来通り使用していただけます。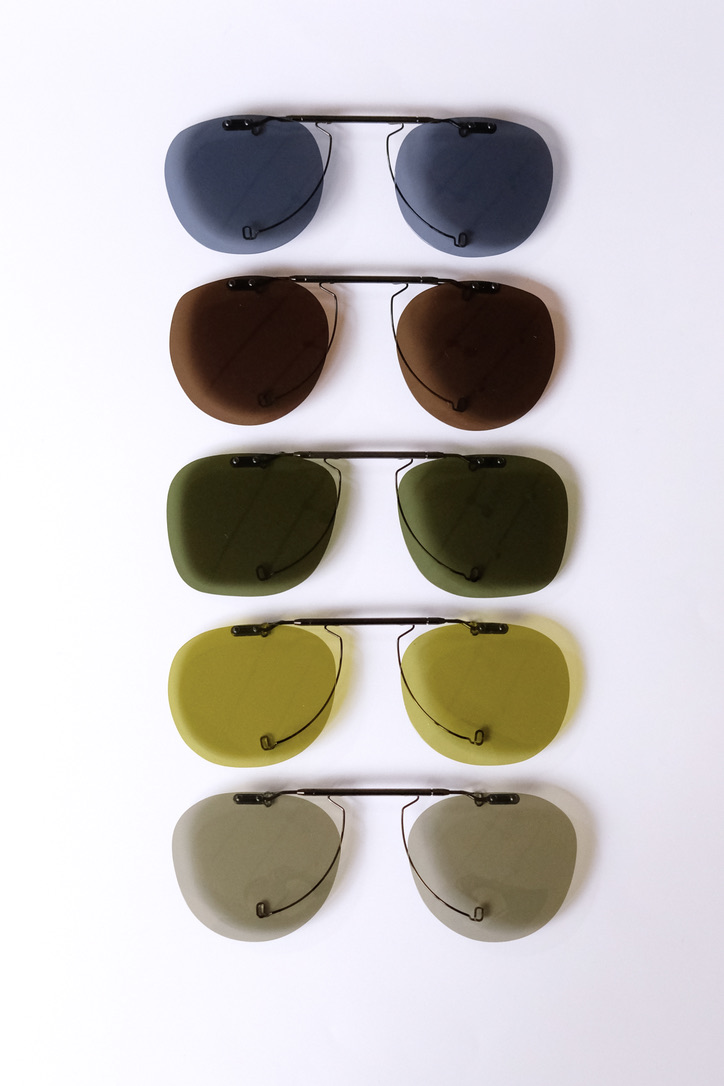 レンズカラーは5色ご用意しております。
ご興味のある方は、こちらをご参照ください。
———————————————————————————————————
Introducing Clip-on sunglasses for MEGANEROCK, one of our staple products at Sekkakudo.
If you're interested in this feature-packed item, please read below for further details.
Do you own glasses but have yet to take the leap on your own pair of prescription sunglasses?
And even if you did, does the thought of constantly switching between two pairs of frames seem like a hassle?
If so, we have just the solution, our Clip-on sunglasses.
Originally produced for MEGANEROCK, these Clip-on sunglasses will fit seamlessly.
For every model of MEGANEROCK, we have a custom-sized pair of Clip-on sunglasses to match!
We utilize polarized lenses in each pair of Clip-on sunglasses, which means reflections from both the road and water alike are prevented, making them a useful addition when driving, fishing, or any other outdoor activity! Both putting on and taking them off are near-instant.
They can also be flipped up while being worn, which means they can remain conveniently attached while using your eyeglasses.
Best of all, the finished design meshes so seamlessly with it's matching MEGANEROCK that it retains the same size and shape of your spectacles, which means you can use them fashionably while retaining the same utility you have always got out of your eyeglasses.
Five lens colors are available.
If you are interested, please click here.
CLIP ON SUNGLASSES